Industries
EZ LTE Solution Delivers Connectivity to Everything, Anywhere
Industries
LEMKO provides an integrated, private network mobile data solution with licensed, dynamically accessed 3.5GHz frequencies
Links to Our Business Sites:
Utilities
Power, Water, Gas Delivery
Energy and Utilities companies are replacing their legacy infrastructures to drive efficiency and shed costs. EZ LTE is the foundation of those Smart Grid and Smart Energy solutions that require no touch provisioning to keep machines and workers connected on site or in the field. EZ LTE utilizes a distributed architecture built to handle the unique M2M Use Cases that mirror Wi-Fi economics while avoiding all of the traditional barriers of consumer grade networks. EZ LTE is the standard for leveraging Internet Economics and deploying Industrial Internet QoS that is needed for low latency Smart Grid and Smart Energy deployments trying to unlock stranded data.
Read More
Logistics
Ports, Rail Yards, Distribution Hubs
Industrial Internet is transformative
Unleashing the Potential of Connected Products and Services
Vastly improved operational efficiency (e.g., improved uptime, asset utilization) through predictive maintenance and remote management
The emergence of an outcome economy, fueled by software-driven services; innovations in hardware; and the increased visibility into products, processes, customers and partners
New connected ecosystems, coalescing around software platforms that blur traditional industry boundaries
Collaboration between humans and machines, which will result in unprecedented levels of productivity and more engaging work experiences
The LEMKO's EZ LTE is simple to install, easy to provision, and inexpensive to operate and maintain. Our "M2M Enabled Private LTE" also enables High Mobility (HM) and High Data Rates (HDR). Those HM and HDR based M2M Use Cases are needed for the most demanding Live Video and Automotive applications.
Read More
Private LTE Networks
3.5GHz spectrum in USA
LEMKO's EZ LTE node is a quick and cost effective way for industries and enterprises to provide private LTE networking behind their firewalls. EZ LTE is complete, end-to-end LTE solution designed specifically for private networks and enabling IoT applications. It provides the LTE benefits of QoS, mobility, security and high bandwidth. It's as easy to install as Wi-Fi and like Wi-Fi, it runs on a standard Layer 7 IP connection such-as the enterprise's existing Ethernet. No fiber required – which means LTE performance with Wi-Fi like costs. EZ LTE supports the 3.5GHz band is also available in other LTE bands.
We are excited to announce that we have deployed our first commercial private LTE system using the EZ LTE Access Point. We are providing LTE service in an ethanol processing plant in Northern Iowa. This service will be used to monitor equipment, provide video surveillance and improve the wireless connectivity of the employees in the plant. Stay tuned as we will update you as these services are implemented. "Manufacturers and other enterprises now have the ability to deploy their own private LTE service, with lower costs and better coverage than available through the big carriers or Wi-Fi", stated Brian Ponte, VP at LEMKO Corp.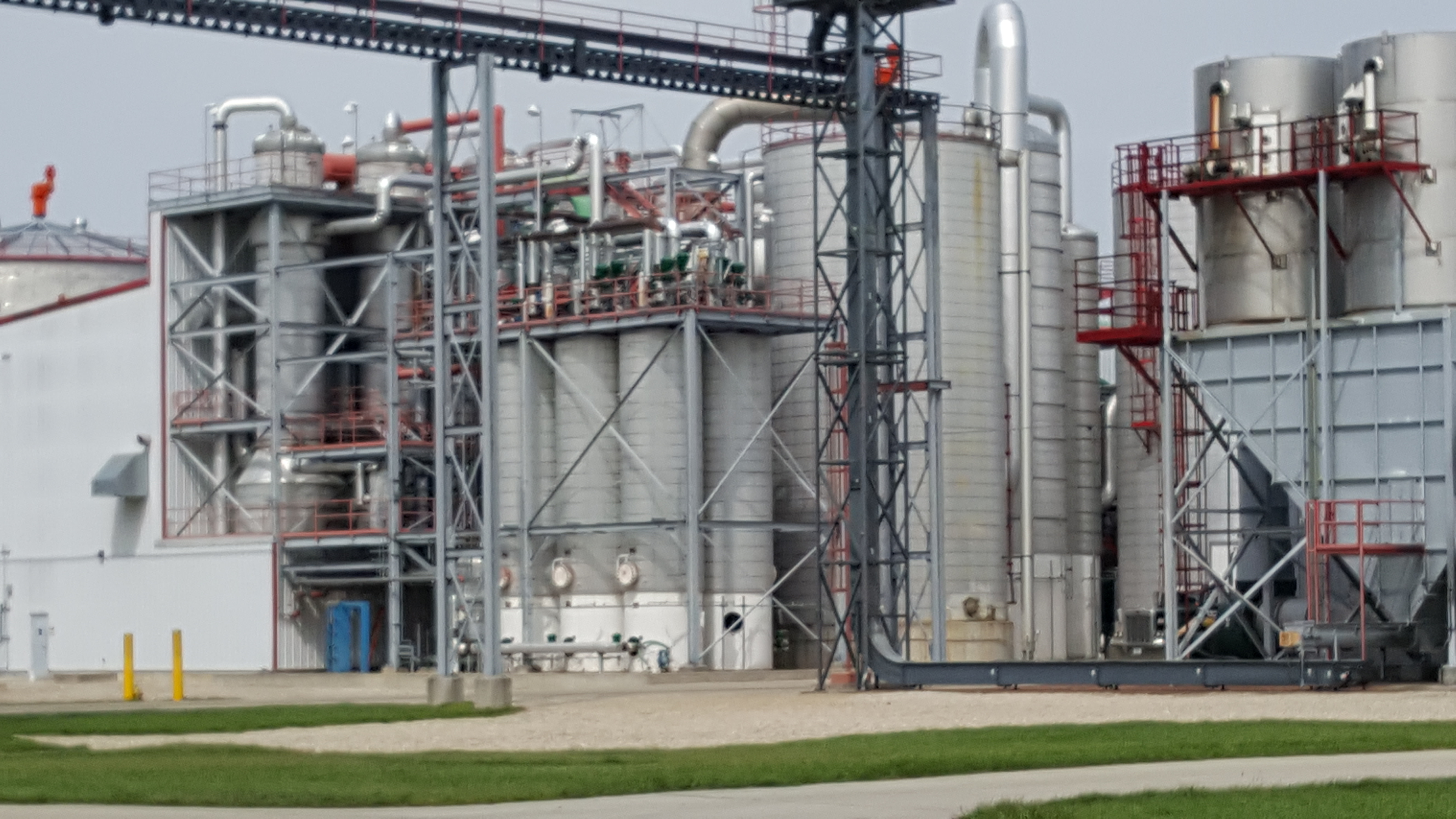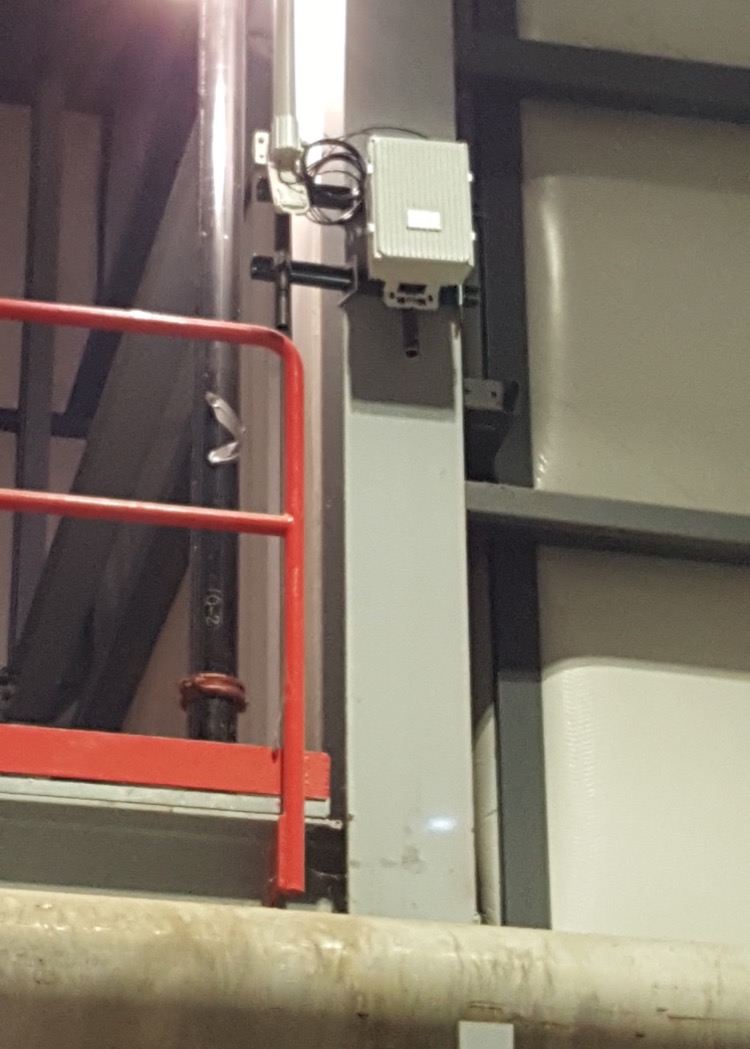 Read More
Across the globe Manufacturing is leveraging the affordability of EZ LTE wireless technologies to access, monitor and manage equipment more efficiently. From the back office to the shop floor, EZ LTE ensures that a secure, reliable network is in place that enhances network performance and improves the ability to scale. EZ LTE ushers in a new era of technology innovations that simplify, automate and improve the infrastructures that Manufacturers need most and the business outcomes they demand.
Read More
Mining, Oil, Gas
Natural resources
These market sectors are highly-diverse within themselves, and there is a multiplying effect when considering all of them as a whole, meaning it's hard to generalize about their communication needs. But common fundamentals do present across the spectrum:
Large-scale, expensive to implement and operate, yet potentially highly-profitable so reliable communications are necessary to de-risk each project
Security for machine-to-machine, video surveillance and other critical applications is paramount
Typically remotely situated with little or no access to public mobile networks
Ease-of-operation a necessity
LEMKO's private LTE networking capabilities ("EZ LTE") addresses all these issues.
Read More
Rural
Villages, Underserved Markets
Mobile network operators struggle to reach nearly two billion potential rural customers that live beyond the reach of conventional mobile networks. Expanding cellular networks into low ARPU areas with significant CAPEX and OPEX is a major challenge for even the largest carriers. That is why many carriers in underserved markets depend on LEMKO for End-to-End solutions that deliver best return on network capital investment and also lowest cash burn from on-going network related operating expenses. LEMKO leads the deployment in underserved markets with 2G, 3G and LTE networks that are based on LEMKO's flat all IP distributed and virtualized networks architecture. LEMKO solutions are uniquely suited to meet the current and future needs of underserved markets. LEMKO 2G, 3G and LTE solutions are some of the most advanced mobile network solutions anywhere developed to meet the growing needs of rural operators. LEMKO's extensive experience in deploying networks in low ARPU markets demonstrates that LEMKO's mobile solutions are a great investment for any rural carrier.
Read More
At the end of every action within the Healthcare value chain is a researcher, a clinician, a patient or all three. Therefore, virtually every decision is critical in nature, including the potential of being a life-or-death situation, so communications plays a critical role, such as:
Highest level of availability, responsiveness, throughput and overall quality of service
Ease of implementation, operation and maintenance
Value-based costing so as not to overly burden the system
Unfailing security is a primary requirement from systems automation to the confidentiality of patient information
LEMKO's private LTE networking ("EZ LTE") offering was conceived, developed, tested and implemented with the critical needs of the Healthcare environment in mind.
Read More
Military
Tactical Cellular
LEMKO Tactical LTE and UMTS solutions deliver on-the-move mobile broadband specifically designed for first responders and warfighters. The industry leading solution has best in class Size, Weight and Power specifications. It is available in multiple form factors including man-pack, vehicle and tower mounted solutions. LEMKO SwarmNetworkingTM software solution has the unique ability to dynamically build self-organizing mobile broadband networks providing LTE or 3G communications while on the move or at the halt. The patented SwarnNetworkingTM application is currently used by military and first responder units around the world.
Read More
Internet of Things (IoT) in the context of "Connected City" represents a transformative event for urban areas facing unprecedented pressure to improve social, economic and environmental conditions. Internet connected things (including various sensors, appliances, transport, utilities, commercial and industrial buildings) will form an ecosystem of devices and applications that will require a broadband wireless network specifically designed to deliver Gigabit of data at WiFi economics. LEMKO leads the deployment of LTE networks incorporating distributed, virtualized EPC architecture. The architectural advantages offered by LEMKO's LTE solutions provide Connected City with CAPEX and OPEX advantage that rivals the costs associated with deploying Wi-Fi networks, but without compromising speed, latency and security.
Read More
The LTE vision for affordability is now realized in LEMKO's EZ LTE solution which delivers the connectivity of "Everything Anywhere" and ushers in a fully networked IoT world. EZ LTE enables Farming innovations that extend beyond traditional approaches to create "Always On" End-to-End Farm Nets that affordably track, monitor and retrieve stranded and unpredictable Farming data. EZ LTE simply enables more. EZ LTE has more out-of-the box high value agricultural LTE Use Cases than any M2M Vendor. EZ LTE enables more mobility options including the ability to monitor hybrid fixed, nomadic and mobile farm infrastructures including tractors, livestock, wild animals and critters, underground soil temperatures and humidity, weather patterns, water usage, and important crop or pest conditions. EZ LTE also delivers more wide area coverage options for Farms with "Blind Spot Avoidance", "Sensor Sleep Mode Enablement", "Sensor HLR Partitioning" and state of the art "In-band Mesh Networking" for the lowest cost Backhaul.
Read More
Enterprises needing to drive wireless innovation by transforming their legacy Wi-Fi infrastructures and supporting the most complex BYOD and BYON mobility requirements are implementing EZ LTE. EZ LTE reduces the complexity of wireless technologies by enabling best-in-class security with flexible deployment options including inside the Enterprise Data Center and behind the existing IT firewall. EZ LTE also reduces the traditional CAPEX and OPEX costs associated with improving in-building coverage so employees can stay connected while at work.
Read More
Mobile network operators depend on LEMKO for End-to-End solutions that deliver best return on network capital investment and also lowest cash burn from on-going network related operating expenses. LEMKO leads the deployment of flat, all IP networks with distributed, virtualized EPC architecture. The architectural advantages offered by LEMKO's LTE/UMTS/GSM/CDMA solutions provide the operator with CAPEX and OPEX advantage when compared to the competition. LEMKO solutions are the lowest cost in the industry. LEMKO's extensive experience in deployment of software defined and virtualized, flat networks demonstrate that LEMKO's mobile network solutions are a great investment for any carrier. LEMKO solution offers greatest operating efficiency while delivering customer value and most advanced features.
Read More
Contact Us
Main Office: (630)948-3025
Customer Support: (630)449-4178